SPRING 2021

Nicole Paris

In this conversation, faculty organizer Paul Kikuchi, along with student Mozaia (Momo) Walton, chat with beatboxing goddess about going viral, her special bond with her father and how she developed her love of beatboxing in the womb, her simultaneous careers of being an author and chef, the divine spontaneity of her unique flow, and that time she performed with legends like Doug E. Fresh.
For instructors: check out our PDF of discussion/reflection questions here
---
Artist Bio
Photo Credit: Enter-In Media LLC
Twitter: @RealNicoleParis

Instagram: @realnicoleparis

Facebook
YouTube
Nicole Paris gained notoriety and millions of fans when a YouTube battle against her mentor and father, Edward Cage, went viral within hours of its release. Mixing vibrantly energetic unique beats, Nicole's freestyle instantly gained worldwide acclaim.

Born and raised in Missouri, Nicole's appreciation of beatboxing and developing her own unique sounds began at an early age. After graduating from Johnson and Wales University in Charlotte, North Carolina she returned home to be acclaimed as "The Best Female Beatboxer in St. Louis", she quickly gained a strong local and regional following. Today, she is recognized among a new crop of artists revitalizing and changing the face of Hip Hop.

Sparring live on AMC's, Good Morning America and CBS Late Late Show with James Corden, she was crowned the new face of beatbox by popular vote with Doug E. Fresh, Rahzel and other well-known beatboxers hailing her natural talent. Nicole's copulated revitalizing beats landed her a spot in the first ever Beat-Box cypher for the BET 2015 Hip Hop Awards, a starring role in Dance Camp, a beat composer for various commercials and the new rebrand face for TV One.

As Nicole gear up for her first ever "Star Role" Opera Tour Starting April of 2020 titled "Sweet Potato Kicks The Sun", she will also become an author with the publishing of her first children's book. Nicole will continue to hold beatboxing performances/workshops alone or with her pops and release the 1st ever Beat-Box Album.

---
Watch Nicole Paris (Mentor vs Apprentice, Pt. 2)

---
Student Bio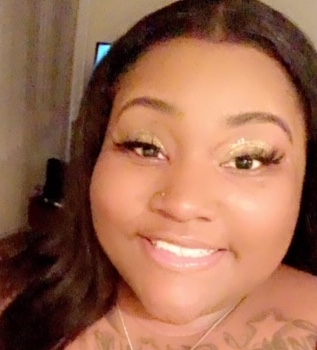 Mozaia (Momo) Walton is a student at South Seattle College and she takes pride in bonding with family and traveling around the world. She loves to cook and learn about different cultures. She is pursuing a degree in Psychology in hopes to start her own clinic helping children as well as adults live a happier life.
---