SPRING 2022

The Monuments Project
with English Professor Johnny Calavitta and South Students Alia Hassan and Danielle Matthews





In our final event of the 2022 academic year, Artist as Storyteller will be in conversation with English professor Johnny Calavitta-dos Santos and two of his former South students, Alia Hassan and Danielle Matthews, about the work they did together on the "Monuments Project" in their English 101 course. In the "Monuments Project," Calavitta-dos Santos prompts students to think about the purpose and place of public monuments as discursive practices that have powerful impacts on our physical environment, collective memory, and sociocultural reality. In framing public monuments as acts of writing that shape our relationship to the past, power, and each other, Calavitta-dos Santos then invites students to revise monuments of their choice through the creation of artist statements, multi-media images, and 3D renderings. Within this work, Calavitta-dos Santos, a poet, teacher, and conceptual artist, positions himself as a collaborator in this work, transforming pedagogy into an art making practice itself.


---
Participant Bios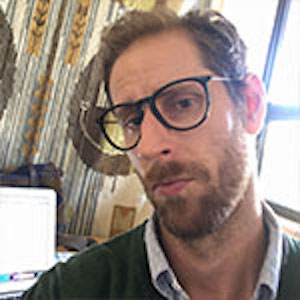 Johnny Calavitta-dos Santos earned his MFA in creative writing and his PhD in English and Literature from the University of Washington. While at the UW he took an interdisciplinary turn, studying climate change fiction, Arctic studies, and eco-poetry. His current book of poetry draws upon Yelp and Trip Advisor Reviews to critique histories of disaster tourism and cultural heritage sites rooted in privilege, power, class, and colonialism.

Johnny has taught at several colleges and universities on the west coast, and his students have researched and written about Hip Hop studies, TV studies, LGBTQ2+ literature, among others, with many presenting at research symposiums or through Wikipedia projects. Johnny loves working with the next generation who will shape the future.


Alia Hassan is a first generation college student at South Seattle College hoping to transfer to UW's Foster School of Business. With a passion for mental health awareness, her drive came from being a single mother to her two-year-old son—and trying to make the world a better place for her child and other children around the world.











Danielle Matthews is an Anthropology major at South Seattle College. She has a fascination with anything older than 2000 years, especially ancient cultures. She hopes to dig in the dirt and share yet to be seen history. Her interests lie primarily in Ancient Mesopotamian and Ancient Egyptians cultures. Her real passion, however, is religious death rituals and funeral rights of antiquity. She has written many papers on the subject of antiquity, but also on racism, women's rights, and human rights, because, while she loves to visit the worlds of the past, she has to live in the present and wishes to make it the best world it can be.

---